Are you an avid cyclist and would you also like to train indoors if the weather does not allow for outdoor sports? Or do you just want a smooth workout on the bike to work on your endurance and muscle strength? If so, sprinter bikes are a great option. Sprinter bikes are suitable for people of all levels, whether you want a fanatic workout or just a recreational ride. What should you pay attention to when you buy a sprinter bike? We are happy to provide you some points of attention.
Let's start with the basics: what exactly is a sprinter bike, and what do you train with it?
 
What is a sprinter bike?
A sprinter bike looks like a road bike, but it is meant to train indoors. You sit in a forward bent position and the pedals often have a system whereby you click the road bike shoes so that you can put more force on the pedals. The handlebars also have the shape of a road bike handlebar, so you can place the arms on the support. A sprinter bike has many adjustable parts ensuring that you are always in the right position, whatever your height is.
 
What do you train with a sprinter bike?
The main focus of using a sprinter bike is to work on your cardio, which is good for your lung capacity, cardiovascular system and overall fitness. In combination with endurance sports, you can also lose weight on a sprinter bike. In addition, you work on strengthening your gluteal, back and leg muscles.
 
What is the difference between an exercise bike and a sprinter bike? Read all about it in this blog. Looking for the right sprinter bike? Then you need to pay attention to the following things.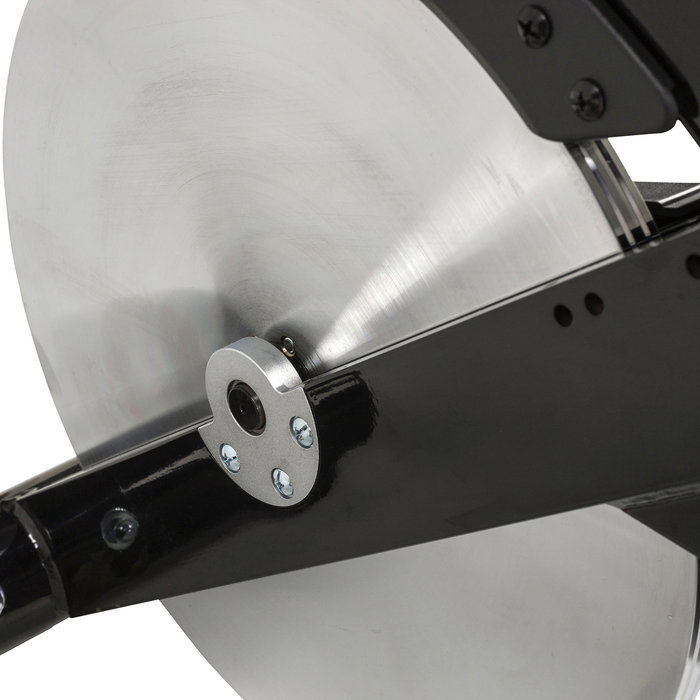 1. Weight of the flywheel
The flywheel is the rotating disc to which the pedals are attached. The heavier the flywheel, the smoother the cycling experience. In addition, a heavier flywheel gives the opportunity to train at more intense levels.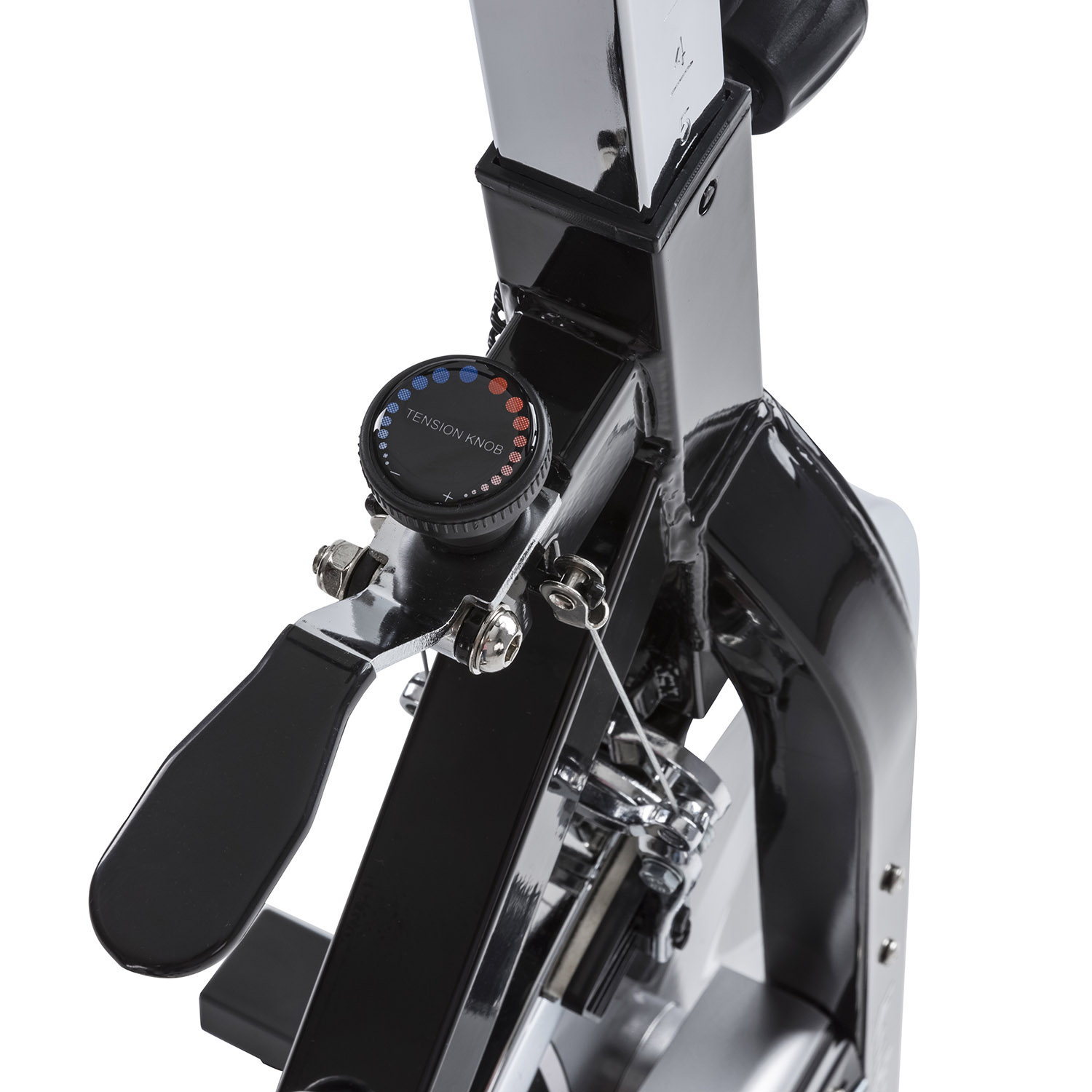 2. Brake system
There are two braking systems.
1. A magnetic braking system
This braking system comes with the S40 sprinter bike and is silent because no parts move against each other. This also makes a magnetic brake maintenance-free. A magnetic brake is the best solution, but often also slightly more expensive than a squeeze brake.
 
2. The squeeze brake, or 'caliper brake'
As is part of FitRace 30 and FitRace 40 HR. By using squeeze brakes you make sure that brake pads are put against the flywheel by hand, slowing down the bike.
 
Both a magnetic braking system and a squeeze brake ensure that the flywheel gradually comes to a stop so that you are not abruptly taken out of the movement. All sprinter bikes have an emergency button that stops the flywheel in one go.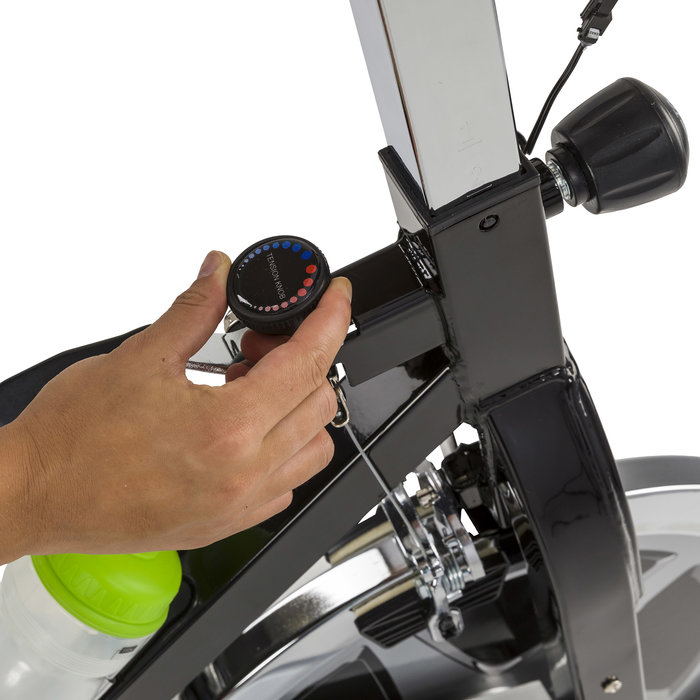 3. Resistance
You can choose between two types of resistances.
1. Automatic resistance.
You can find this with sprinter bikes that have a magnetic brake. The bike has preset resistance levels that you can set via the display on the monitor, after which the servo motor starts the setting.
 
2. Manual resistance.
You use a rotary knob, which you can compare with a tap that you turn to open and close it. The more you open it, the heavier the resistance. So you do not have a 'number' of resistance levels that you can switch between. The big advantage of this is that you can always adjust the resistance a bit while cycling without feeling a big transition.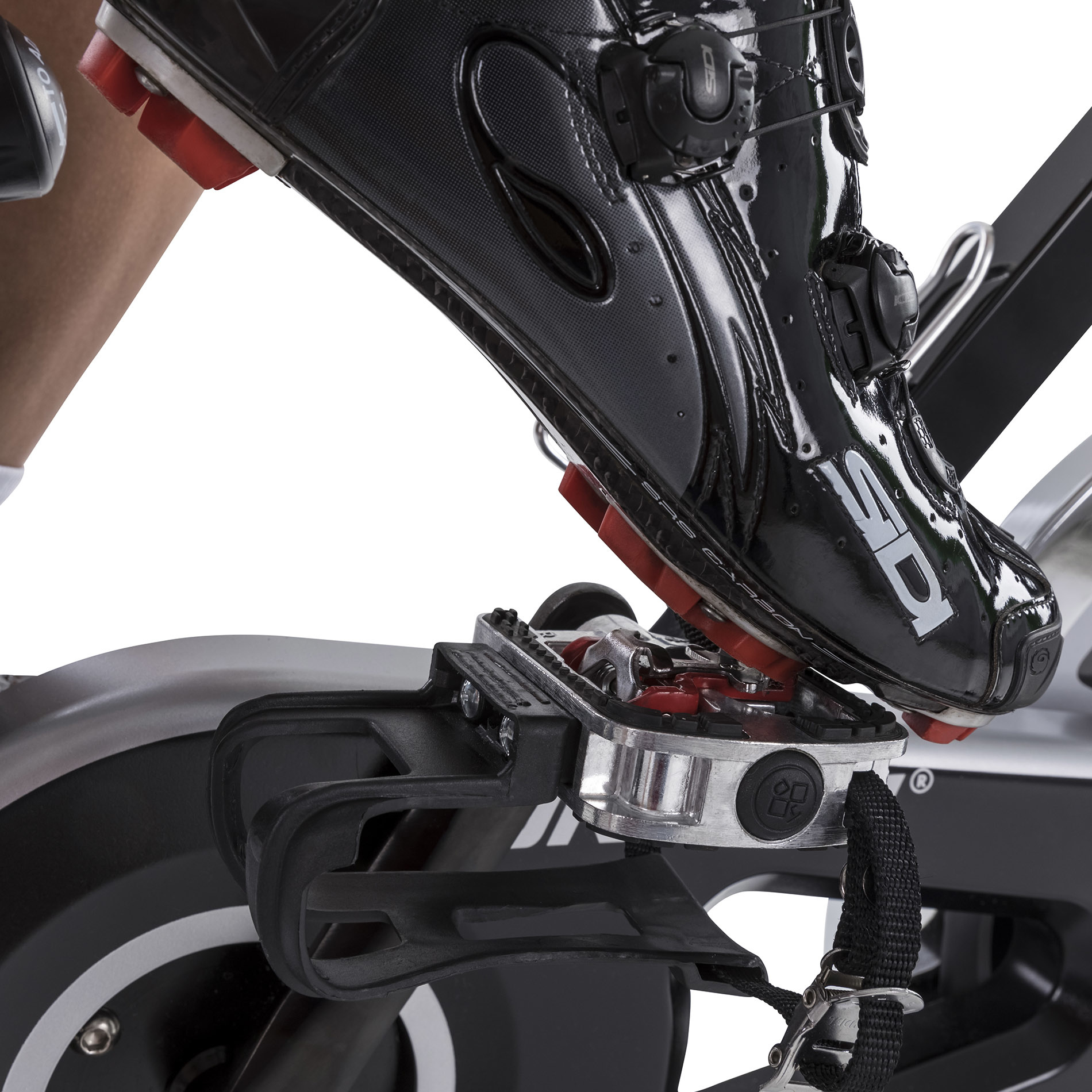 4. Seat, handlebar and pedals
Can the saddle and handlebars be set to the correct position? You are sitting forward on a sprinter bike, so it is important to have an ergonomically good posture to prevent injuries. This can be decisive for a certain user weight. Thus, always pay attention to the maximum user weight.
What kind of pedals does the bike have? Some people prefer racing pedals, whereby you fasten the feet with a strap. Others like
SPD pedals
, whereby you fasten the feet with a strap. Others like SPD pedals, whereby you 'click' the shoes. Do you have no preference or sometimes a preference for one and sometimes the other? There are also multifunctional pedals such as the
FitRace 40 HR
, which have SPD on one side and a strap on the other.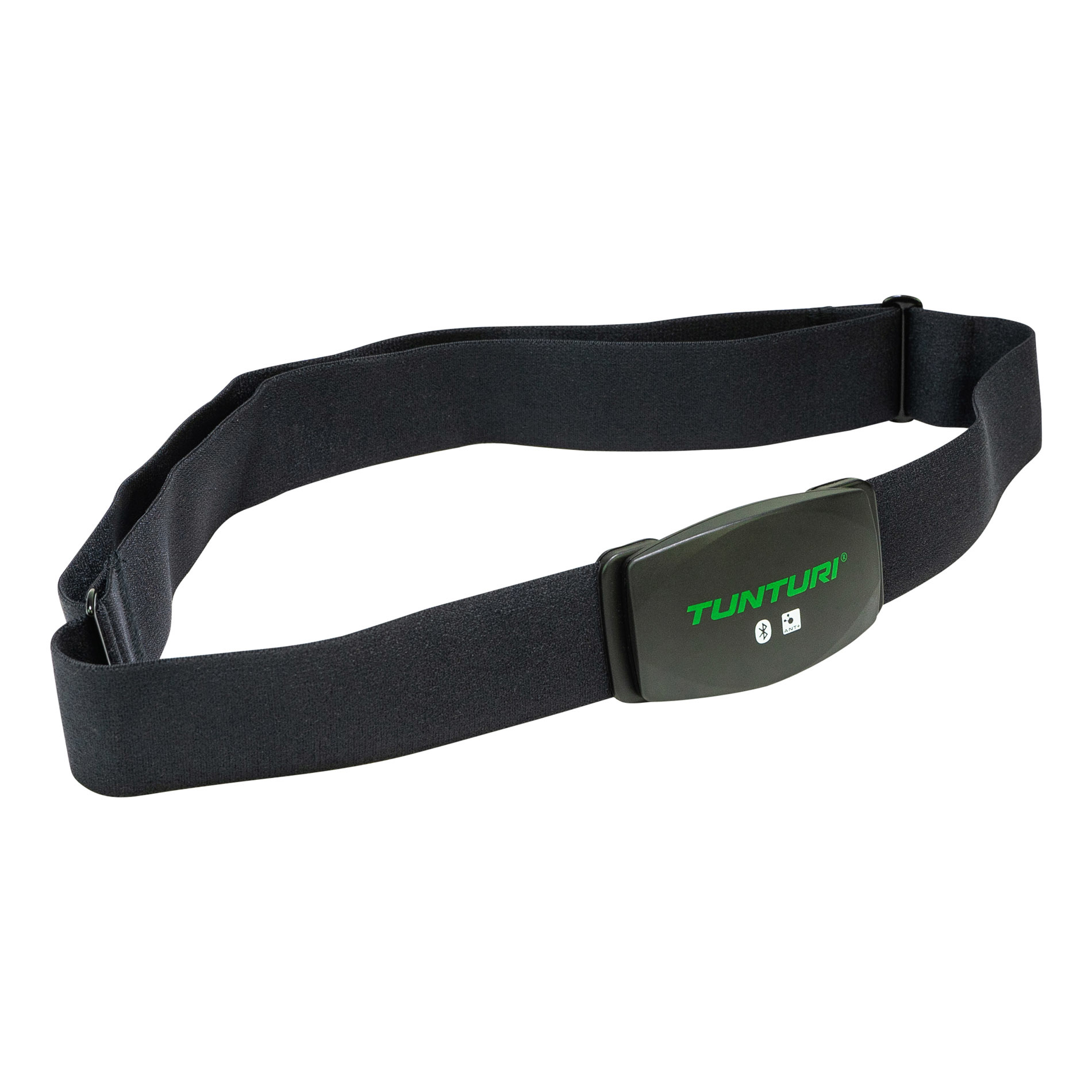 5. Heart rate monitor and pairing with heart rate belts
Do you want built-in heart rate sensors like the
S40
so that you can immediately see your heart rate on the monitor? Or do you prefer the most accurate heart rate measurement via an analog or Bluetooth heart rate strap? The specifications of the bikes state what the possibilities are.
6. Bluetooth and apps
When purchasing a sprinter bike, pay close attention to the option of a Bluetooth connection. A bluetooth connection can communicate directly with apps like
Tunturi Routes
and Zwift so you can train with interactive videos, train with others and keep track of your progress. If you like to train with apps, a Bluetooth connection is an absolute must.
7. Extras
Would you like a basic sprinter bike, or do you prefer something extra? For example, do you want transport wheels to be able to move the bike easily, and should there be a bottle holder on it? How big should the monitor be and what parameters should the monitor display?

Do you know exactly which sprinter bike you want? Then take a look at the Tunturi range and choose the bike that suits you most!