It probably isn't the first fitness device that you would think of, but did you know that working out with a vibration plate has many benefits for your body?
A vibration plate has many benefits for your body. It is good for burning fat and building muscle, and it improves blood circulation and bone density. You can train without movement, but a vibration plate can also be used for active exercises.
 
The advantages of a vibration plate
Vibration plates, also known as 'vibrating plates' or 'vibrating machines', are very easy to use. The vibration produced by the plate brings your body out of balance, which forces you to work hard to maintain balance. As a result, your body starts to tighten different muscles. Thus, while you are doing nothing, you are actually doing a lot.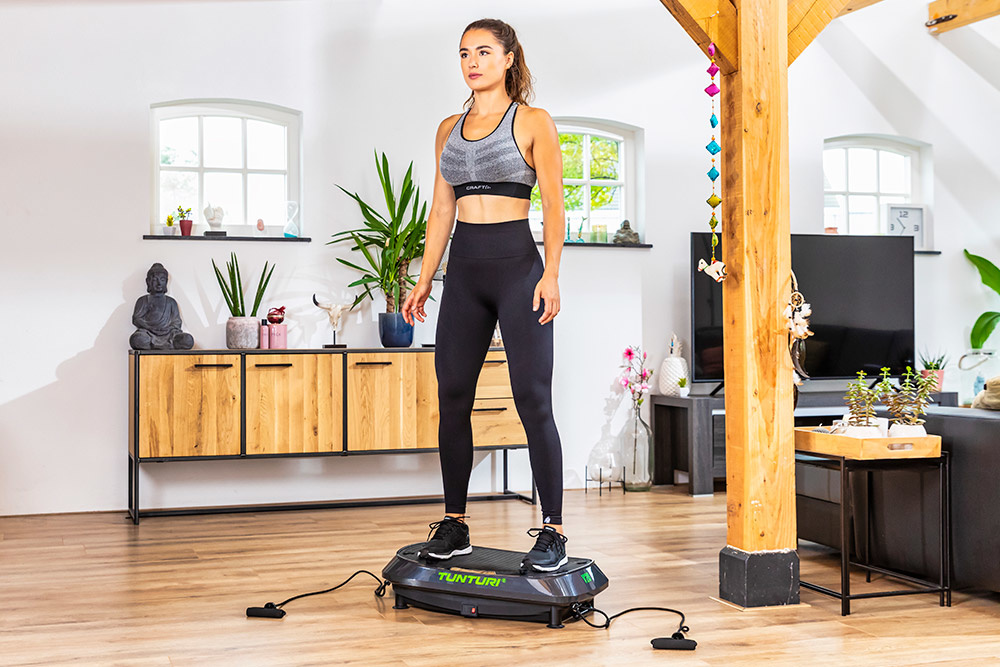 You can also use a vibration plate to complement a regular workout. Because of the vibration, the exercises often become twice as efficient because your body has to work hard to remain in balance. Many vibration plates have additional accessories that allow you to do a wide range of exercises. Finally, the vibration produced by the plate helps to prevent cellulitis.
How a vibration plate works
There are several types of vibration plates available. Some plates only have an oscillation mode, others also have the option for vibration. Vibration (2) means that the plate goes up and down at a fast pace. Oscillation (1) is a rocking movement that puts your body out of balance in a different and more intense way than vibrating. This demands even more response from the muscles. Some vibration plates have a combined function of vibration and oscillation (3), which creates a three-dimensional workout effect and challenges the body to the maximum. A vibration plate is also excellent for relaxation after a workout.
 
Do you want to know more about our available vibration plates? View and compare the V10 and V20.