Small, compact and lightweight. Resistance bands and power bands are part of the select few fitness accessories that are easy to carry around and that can be used to train many muscle groups!
Resistance bands and power bands power bands provide you with endless movement possibilities. They are not dependent on gravity, as are dumbbells and barbells, for example. If you want to add a little weight to a side leg raise, you probably won't be able to do that with a dumbbell or barbell. Simply said, where do you put it? A power band or resistance band is an ideal solution. And to remove a prejudice: power bands and resistance bands are widely used by both women and men.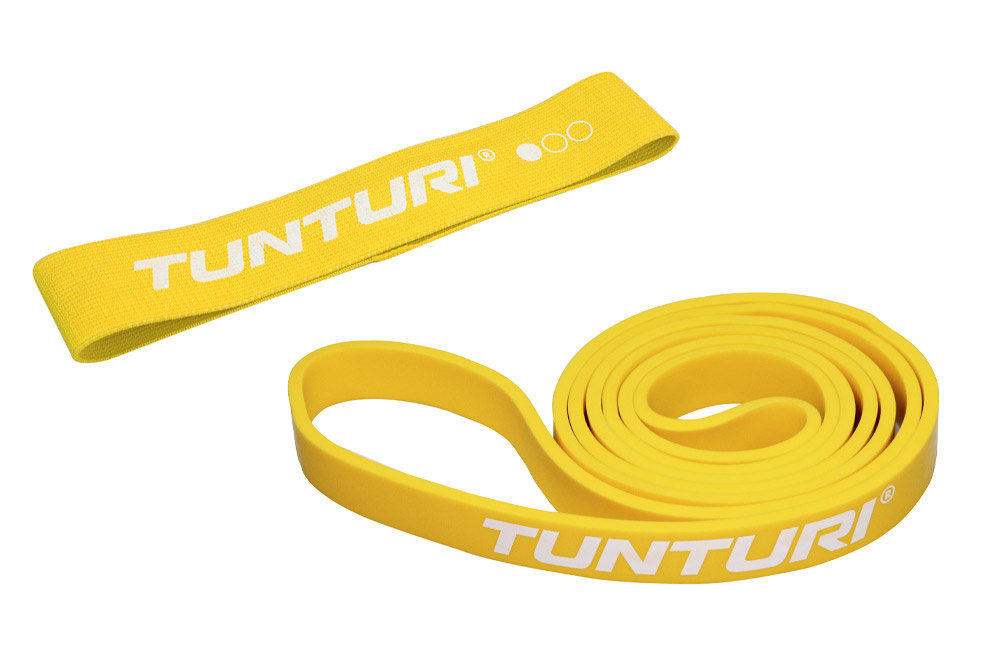 The difference between resistance bands and power bands
Resistance bands and power bands work in the same way; you work with your own body weight in combination with the strength of the elastic of the band. A
power band
is more suitable for heavier work, such as adding extra weight to dumbbells or for exercises where lengthening is important (for example, standing with your feet on the elastic to train your arms).
Resistance bands
are shorter, and are therefore better suited for adding extra force to leg raises and band pull aparts for your arms.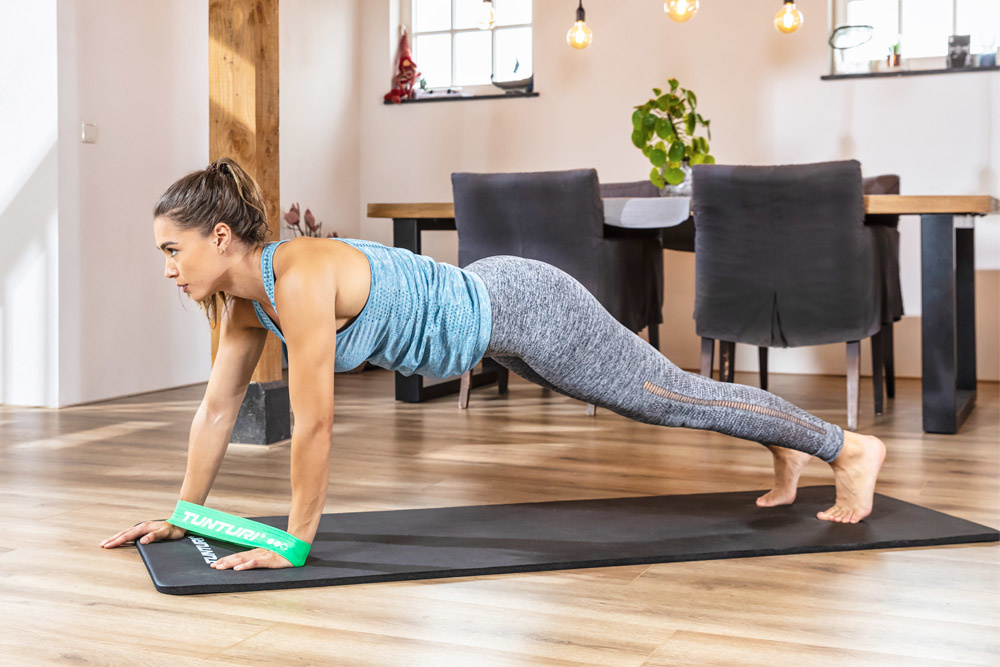 Space to move
With resistance bands and power bands you work with
resistance
, because the band is made of elastic. In addition, you mainly use your own body weight and strength, and give an extra dimension to your workout. Whatever you use the band for – kicking, pushing, pulling or punching, lying or standing, it doesn't matter in terms of resistance. That gives a lot of freedom of movement, because you can easily fold resistance bands and power bands and take them with you in your bag. Try that with a
weight plate
.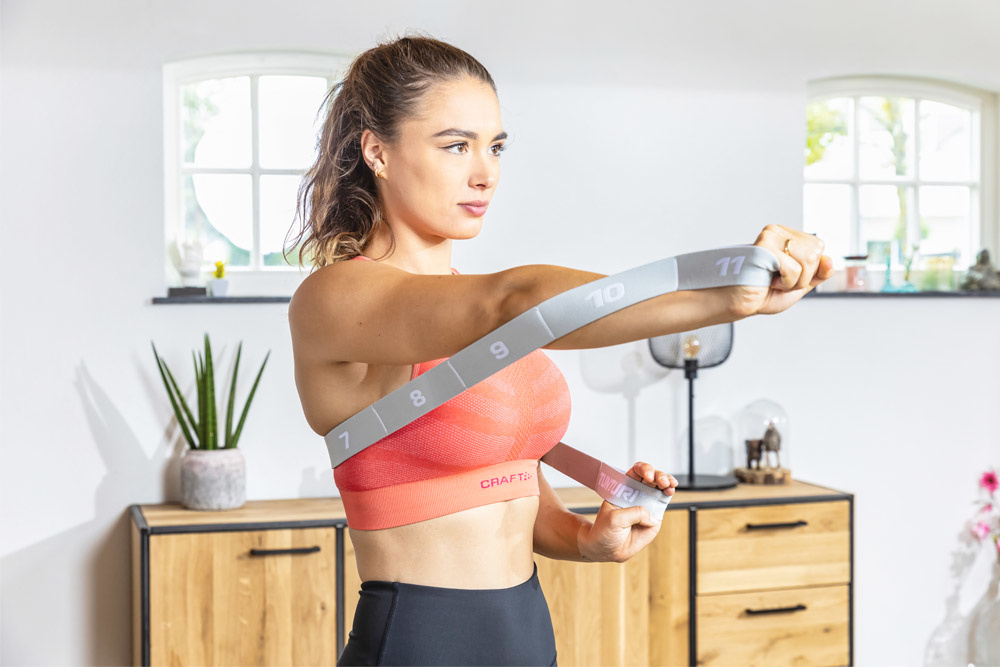 Training at all levels
Resistance bands and power bands are available in varying resistance levels. The colours indicate the resistance level of the band. In this way you can gradually build up the workout. Moreover, you can easily switch between different resistance levels. With resistance bands and power bands you can train muscle groups throughout the entire body.
Click here for some examples
you can use for inspiration.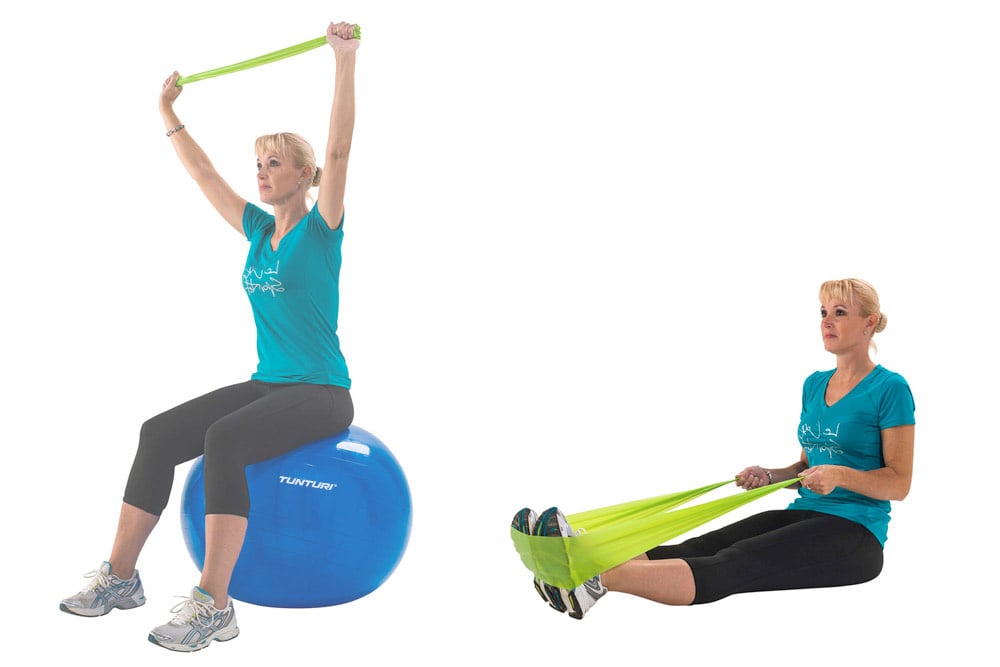 Resistance bands and rehabilitation
Are you recovering from injury? Even then, resistance bands and power bands are ideal. You can move at a slow pace, build up gradually or take a step back if needed. You can easily and quickly switch between resistances and can continue your workout seconds after finishing using the band.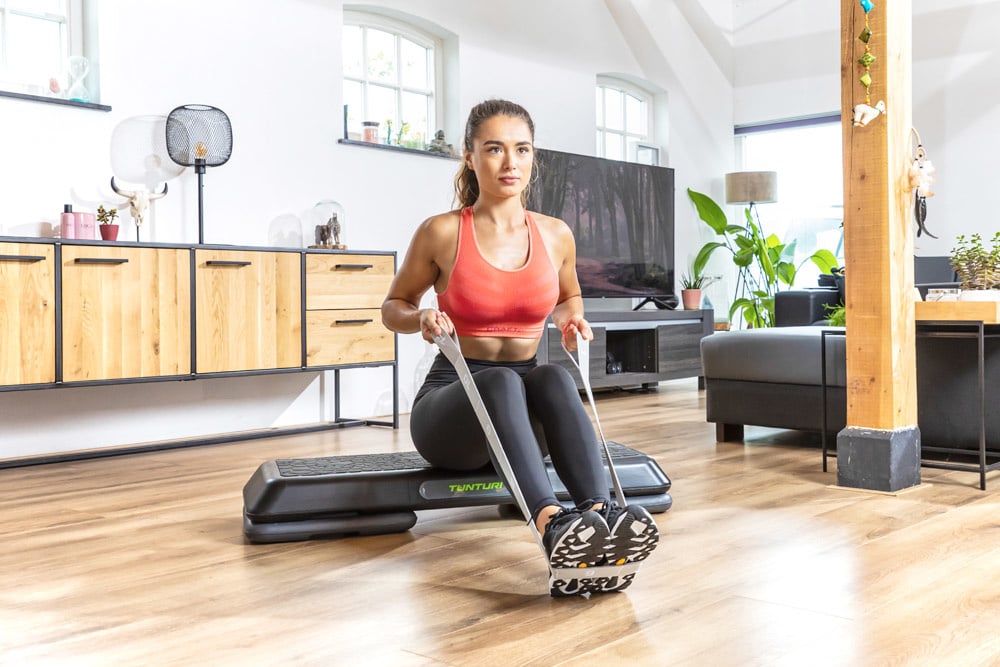 Variation in your workout
Do you train regularly? Your muscles quickly get used to a workout routine. In that case it is a good idea to 'stimulate' your muscles with variety by replacing the tool with which you work out with a power band or resistance band. Or you use them in addition to the tool you are already training with. For example, you can attach a band to a
barbell
for an extra challenge, or to a
pull up bar
to make the workout a little less intense. In this way you bring variation in your exercise routines and your muscles have to work in a slightly different way, activating them in the process.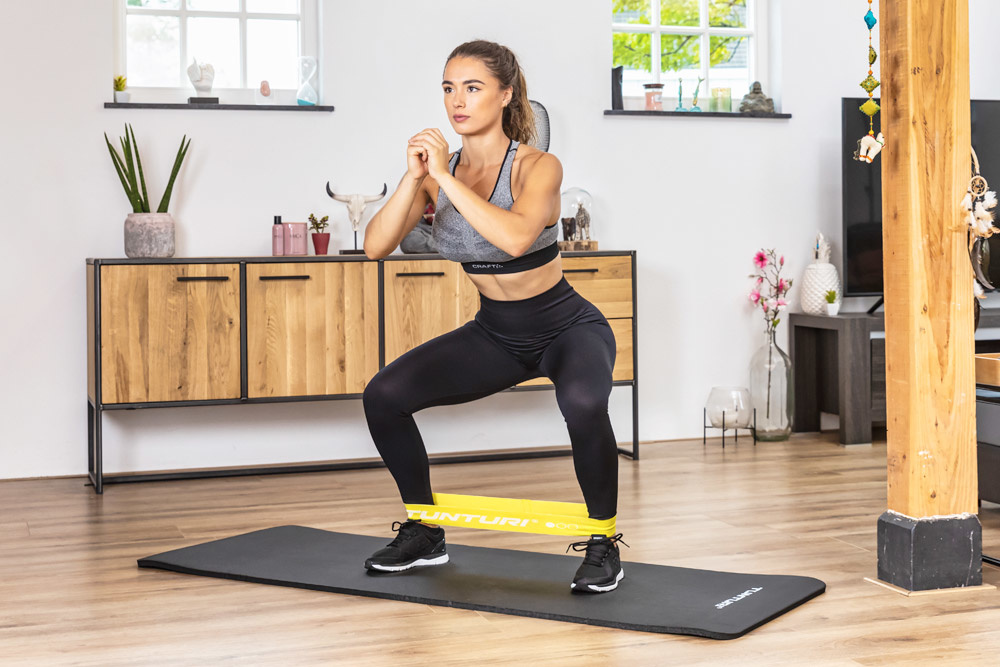 Safer workouts
Another advantage: you don't work with heavy weights, but you are actually working with heavy weights. When a resistance band or power band falls on your toes, you don't say "ouch." That's the difference with a dumbbell, or even a yoga ball.
The advantages of resistance bands and power bands at a glance:
They are easy to carry and require little storage space
The bands weigh little
You can train safely with it and you do not need a training buddy
Resistance bands and power bands are available in clearly recognizable resistance levels
You train your whole body
Within seconds you can switch between resistance levels
You can combine the bands with other training devices and accessories
  
Looking for resistance bands or power bands for the perfect full body workout? Take a look at our range of products!