Sitting still for a long time is not good for your body, whether you're working from home or sitting in the office behind your desk all day long. The best thing is to alternate sitting and moving with each other. But of course, you can't just walk away from work. Fortunately, there are plenty of solutions to combine work and exercise.
For many people, it turns out to be quite a challenge: the combination between working from home and staying in motion. You may be used to going for a nice walk with colleagues at the office and motivate each other to get out of the office chair for a while, but walking on your own is simply 'different'. Or maybe you used to go by bike to work, the bus or the station. But only a bike ride before and after work requires a lot more discipline.
 
The benefits of exercise
Mind you, 'moving' really doesn't always have to be something you do by getting out of breath or breaking a sweat. Moving calmly is also good. Exercise ensures better blood flow to the body. Good blood flow stimulates creativity, alertness and productivity. You burn some extra calories and reduce the risk of diabetes and cardiovascular diseases. And also important to note: extra exercise while working ensures that you are less tired at the end of the working day.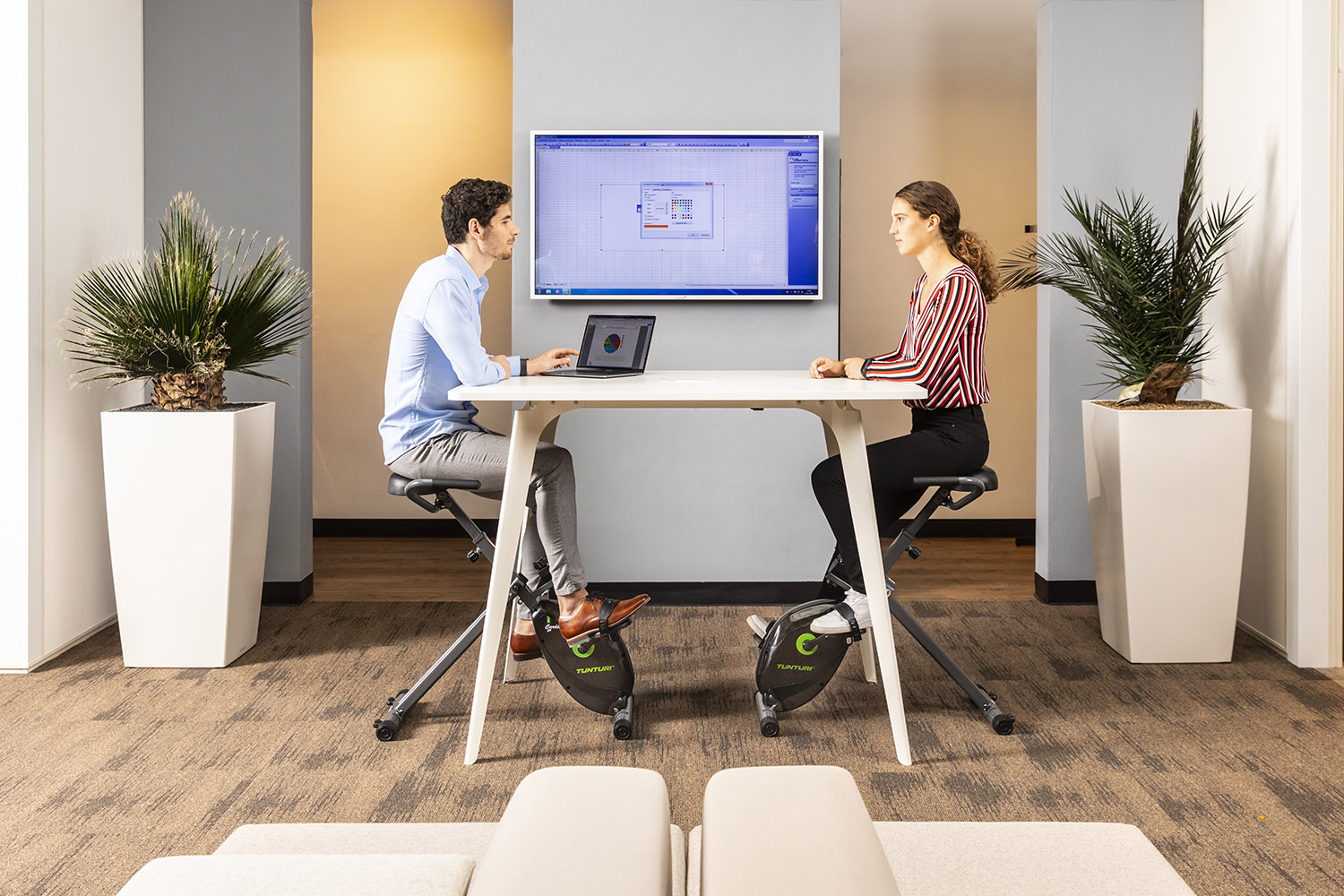 Desk bike
Desk bikes are an excellent solution to move and work at the same time. You slide your office chair to the side, take a seat on the bike and start pedalling! That doesn't have to be at full power at all, cycling calmly also ensures better blood flow. If calmly cycling two to three times a day for 30 to 45 minutes at a time on a resistance level of your preference is something you enjoy, then that is an ideal addition to your daily exercise routine.
Desk bikes such as the
D20
are foldable and easy to store, they have an ergonomic saddle that you can adjust in height and are equipped with different resistance levels. On the monitor, you can see how many calories you've burned and what distance you've completed. The
D10
is an 'under desk bike' and can be placed right under your desk.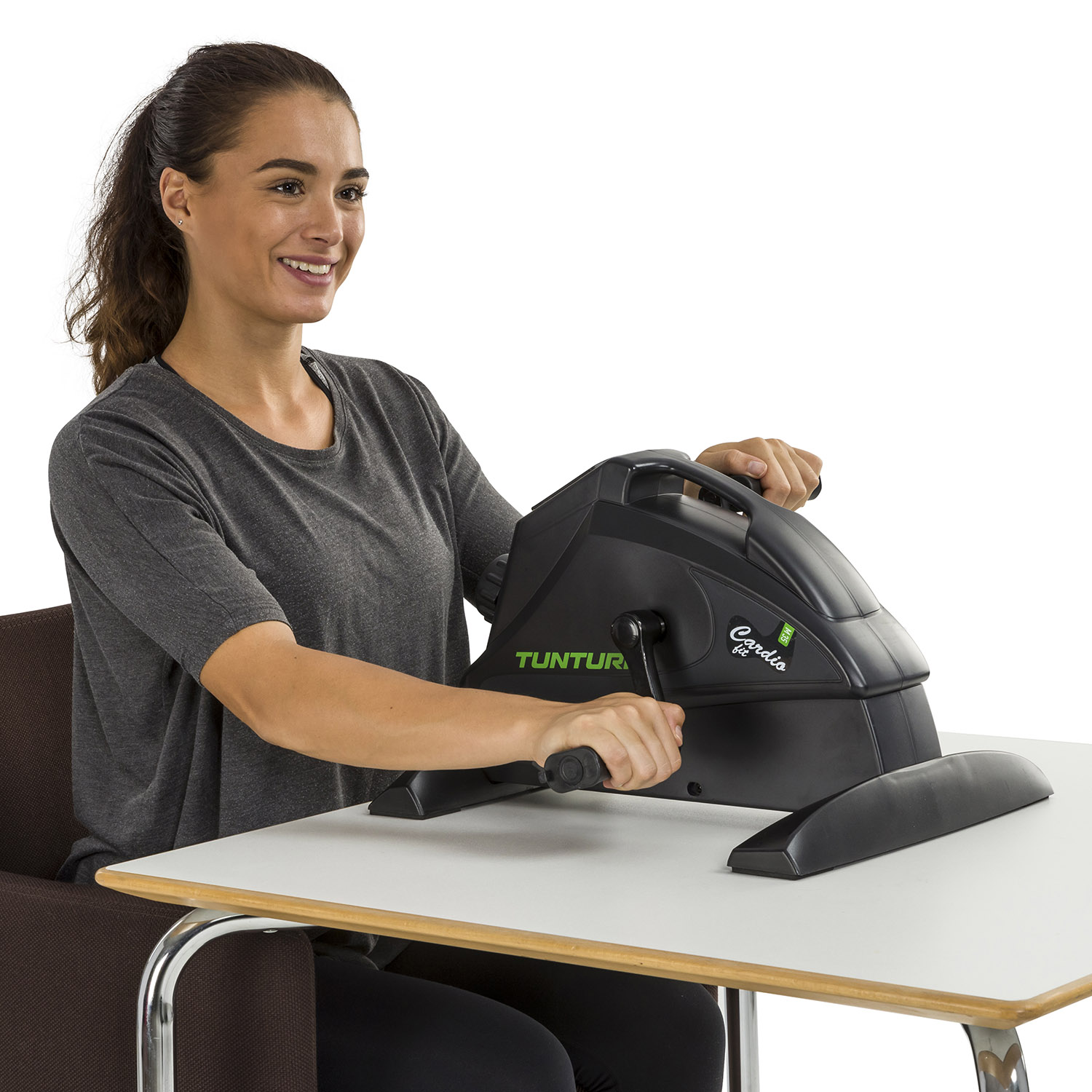 Mini bike
A mini bike is the compact brother of a desk bike. You put it under your desk or the table, sit down, place your feet in the supports and you can go cycling.
A mini bike, such as the
M30
and
M35
, has no saddle and footrests. What it does have is a monitor that keeps track of your results and a compact size that makes it easy to move and store it. Some of the mini bikes also have the option to train your arms. Put the mini bike on a table, use the footrests as a handle and spin. Not only ideal if you want to move more during work, but also if, for example, you are recovering from injury and temporarily cannot move much or can't leave the house.
X-bike
X-bikes such as the
B20
,
B25
and
Star Fit X100
owe their name to the x-shape of the design. You can slide an X-bike under your desk a little less easily, but they offer a great solution for not having to interrupt your work for some healthy exercise. You put your laptop on the tablet holder of the X-bike. This allows you to work and cycle at the same time!
Warmed up for moving while working (at home)? Choose the bike that suits you best and keep moving!