You have bought a fitness ball, a set of resistance bands or a pair of dumbbells. Excellent! The accessories are waiting in the bedroom, ready for use. But... what exactly can you do with them? You will soon be pretty much done with lifting equipment and putting it down again, and that you can put a resistance band around your ankles is something you figured out a while ago. So what now? Well, you could do with a little inspiration.
Inspiration like you can find in training apps like the Tunturi Training app: a pocket-sized personal coach to inspire you to get fit with your newly purchased fitness equipment. Because what motivates more than a trainer who is always with you and provides you with new and challenging ideas every day?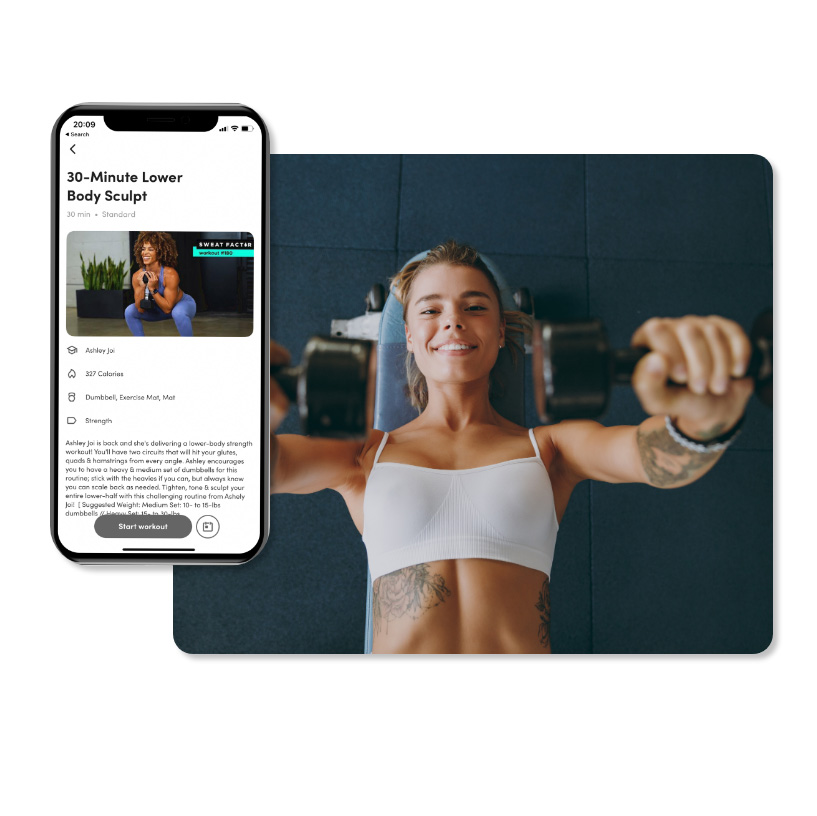 Inspiration anytime
The Tunturi Training app offers more than five thousand fitness exercises and virtual group classes, taught by the world's best professional fitness instructors. Whether you fancy a yoga class, core exercises, fitboxing, strength training or aerobics: there are workouts for everyone and every level of fitness in the library.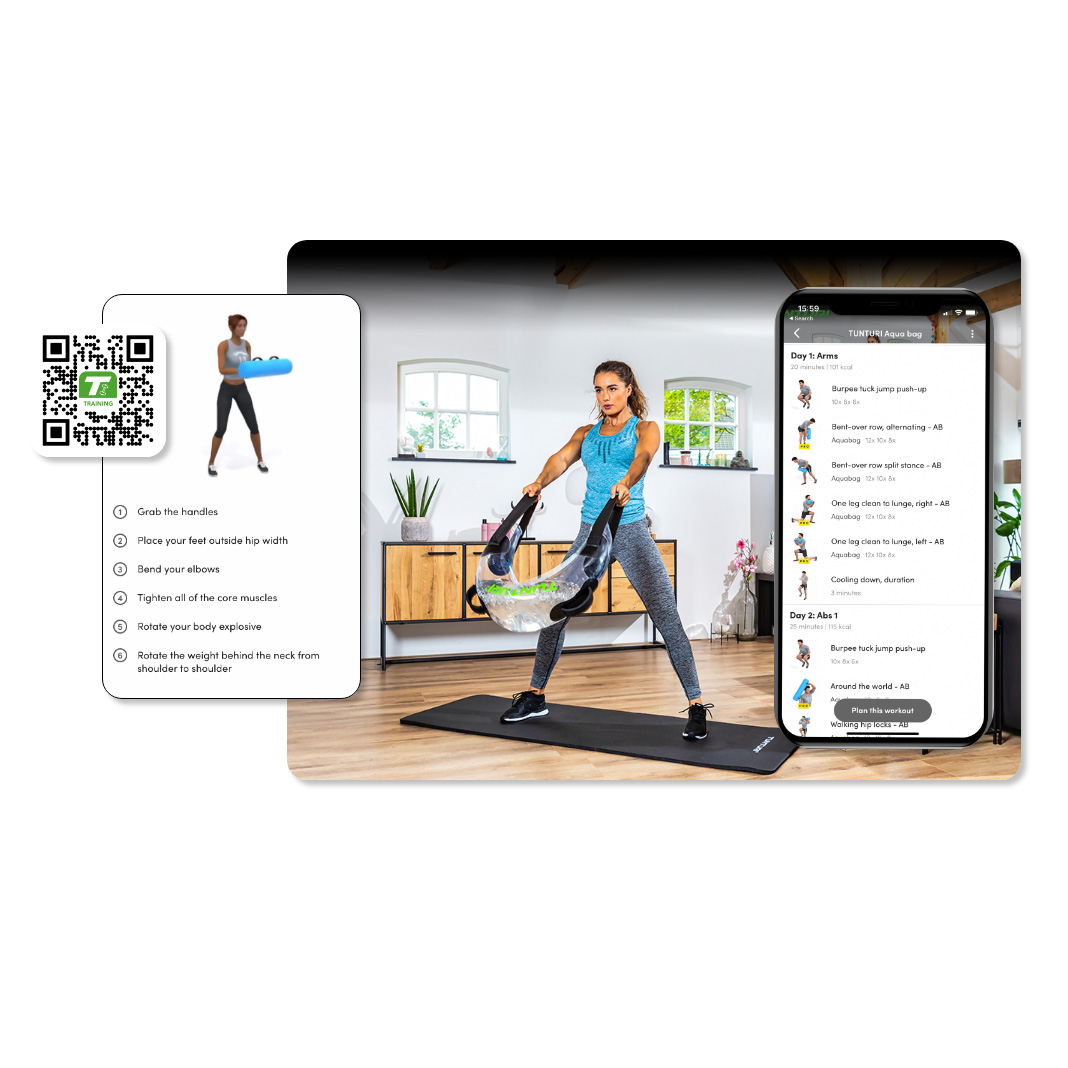 Find the right exercises
If you have bought a Tunturi product and downloaded the Training app, you can easily find the right workouts for the product. Simply select the product in the library and you immediately have the right training courses at hand.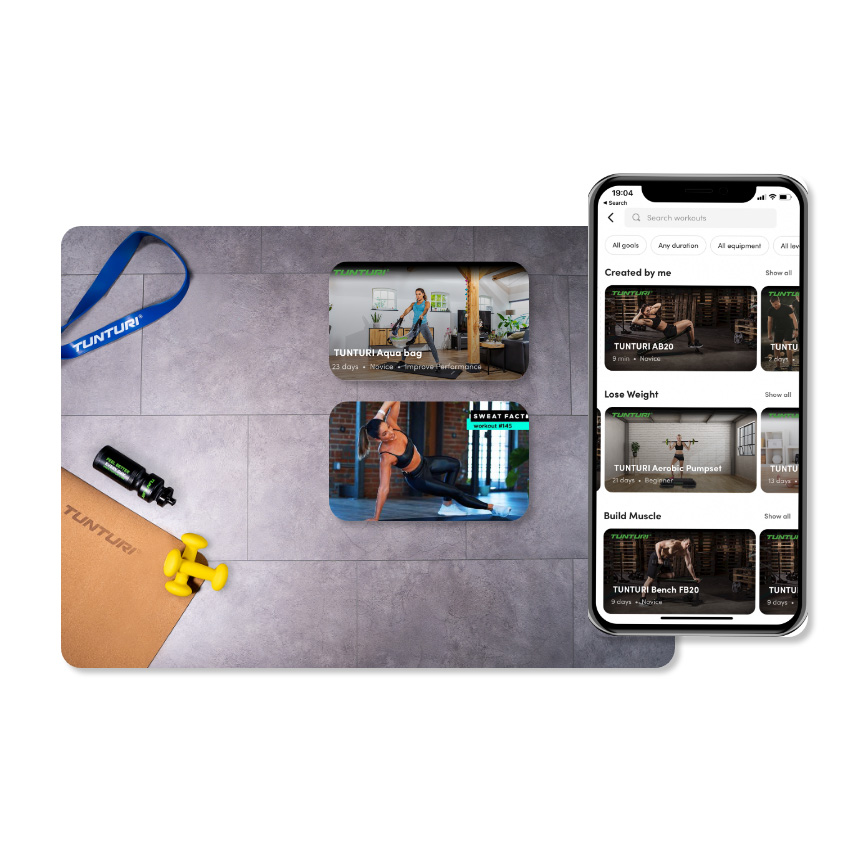 Create your own workout
No one is alike. Everyone has his or her own level, training preferences, goals and time that can be devoted to sports. The Tunturi Training app offers ready-made workouts, but you can also create your own workouts based on, for example, level or the muscle groups you want to train. Do you need to take a step back, because you suffered an injury or another reason? Or do you want to step it up a gear because you are doing well? Adjusting the level or intensity of the workouts in the app could not be easier.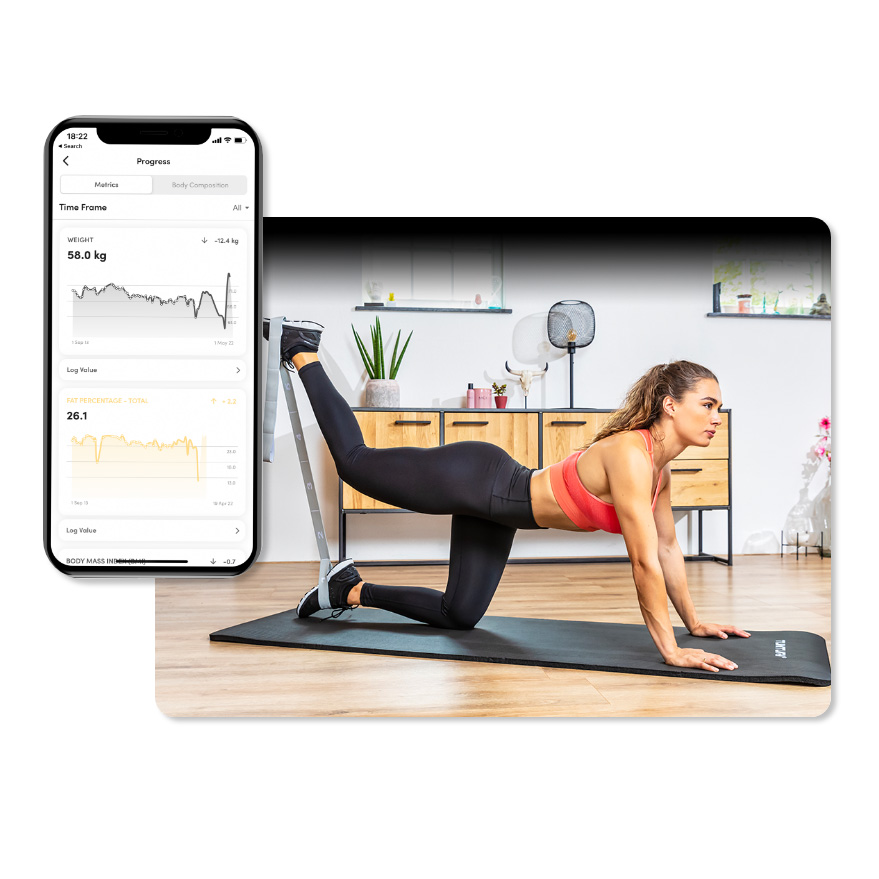 Pat on the back
The Tunturi Training App allows you to not only create your own workouts, but also easily set up a personal training schedule. It tracks your training efforts and progress, marks milestones and rewards you with a trophy for each new milestone. Digital pats on the back that motivate you to keep training and maybe even to go that extra mile to reach your training goal.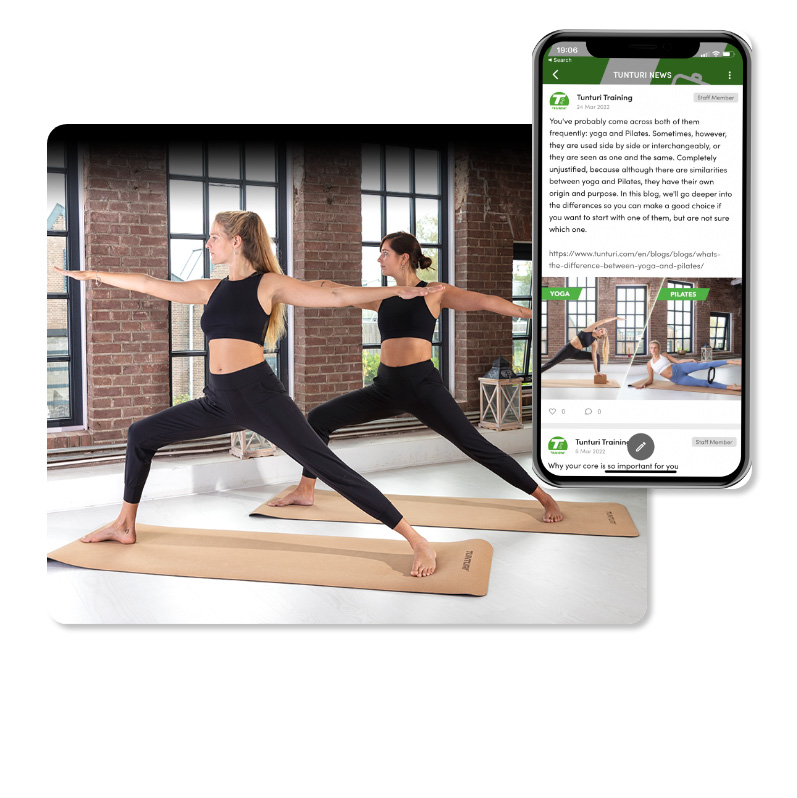 Training community
Do you use the Tunturi Trainings app but do you miss connecting with others, for example because you have questions about certain workouts, you would like to hear the opinion of people who are more experienced or because you have some great tips that you would like to share?
You can talk to like-minded people in the app's free community who can help you with questions and tips about workouts and nutrition. So even if you like to train on your own, you are never alone.
Download the free Tunturi Training app now for Android and IOS!