How do I apply a filter on the video search?
You can filter the result of your video search by tapping on the filter menu: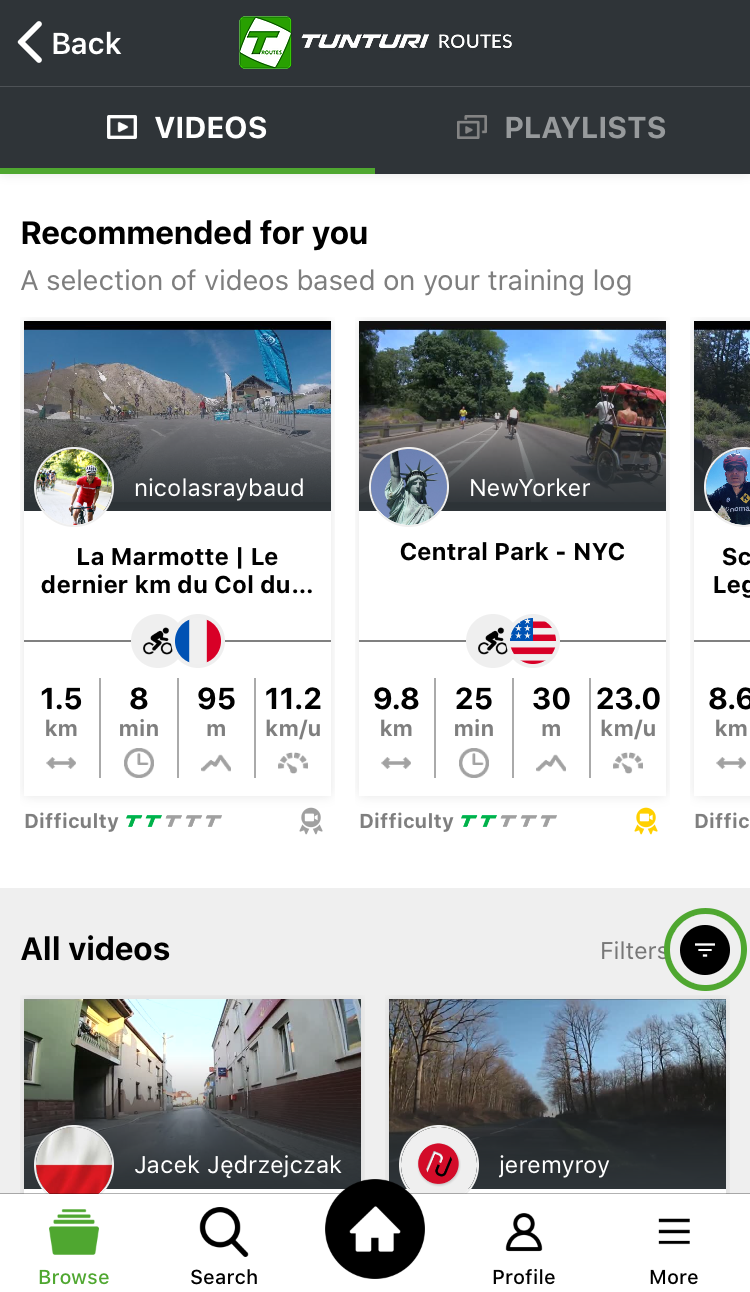 Swipe left or right according to the results you want to see.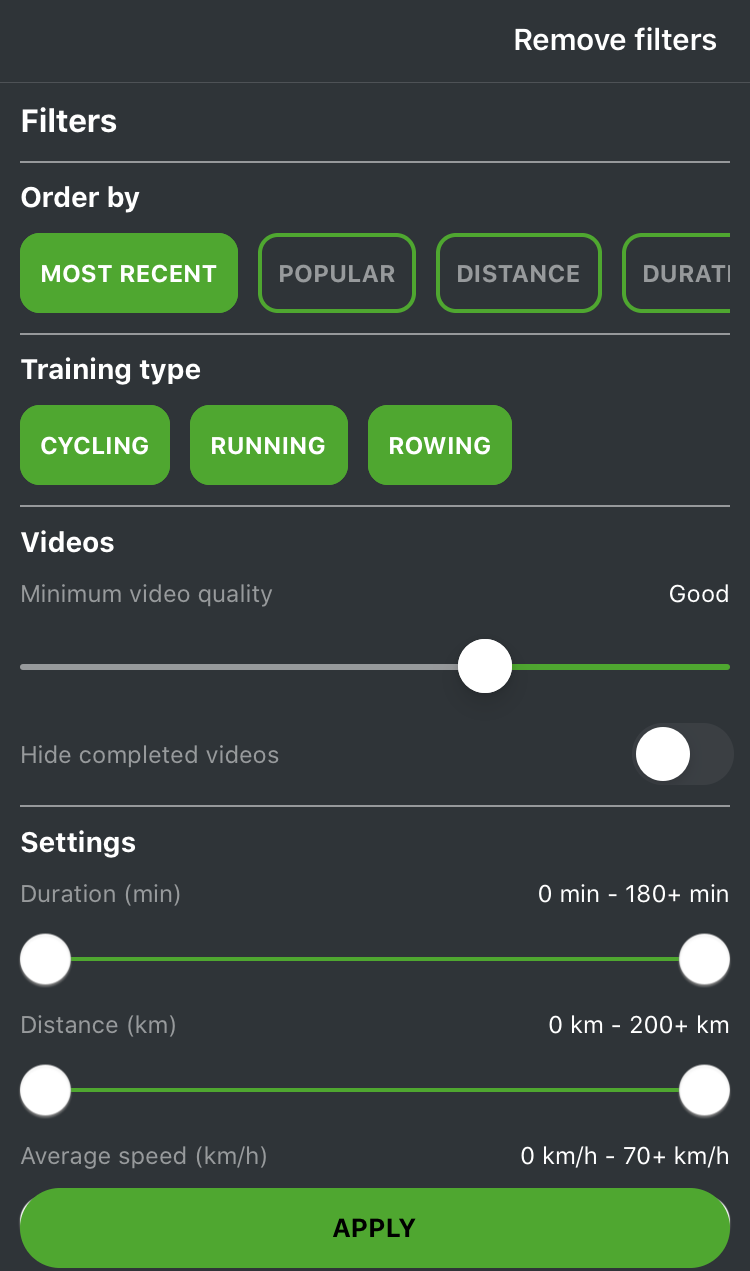 Once you have selected your filters, tap the apply button. You can easily remove all filters bij tapping the 'Remove filters' button.