Effective workout with a Tunturi Medicine Ball
A medicine ball is a weighted ball that is used to work on stability, strength, coordination and balance. You train your abdominal, arm and back muscles in an effective and safe way. The medicine ball is available in different weights to alternate exercises and build up the intensity. Many muscles are trained at the same time, giving you an effective workout with a medicine ball. In addition, medicine balls are often used in physiotherapy or in rehabilitation training.
Multifunctional
The ball sits well in your hand and provides a good grip due to the special surface structure. You can use the ball to intensify already known exercises by adding extra weight, for example by taking the ball in your hands during a normal crunch or by placing it under the arm during push-ups. There are also many exercises that can be done specifically to train new muscles with a medicine ball.
Benefits
✔ Weighted ball to work on stability, strength, coordination and balance
✔ Also suitable for rehabilitation exercises
✔ With anti-slip texture for firm and comfortable grip
✔ Air valve for maximum durability and minimal maintenance
✔ The rubber is odourless
About Tunturi
Feel better every day
. That is the motto of Tunturi. Our origins lie in Finland, where two brothers started a bicycle shop in 1922. Now, over 100 years later, we are a Dutch company and a global brand. We support you on your journey to a healthy and fit body, a balanced mind, and a happy life. We do this with a wide range of cardio and strength training devices, accessories, and supporting apps. It's a range that is constantly expanding and improving, with quality products and excellent guarantees. Can't find your way or do you have questions? Our service team is ready to assist you.
We believe that everyone has the right to enjoy good and healthy exercise, including children. That is why we donate an amount of every purchase you make to
the Fitkids foundation
. Together, we ensure that children with disabilities can play a sport.
Overview specifications:
○ Diameter: 23 cm
○ Weight: 4 kg
○ Material: rubber
○ Colour: blue, black
○ Available in different colours and weights
○ Product code: 14TUSCL404
○ EAN code: 8717842033043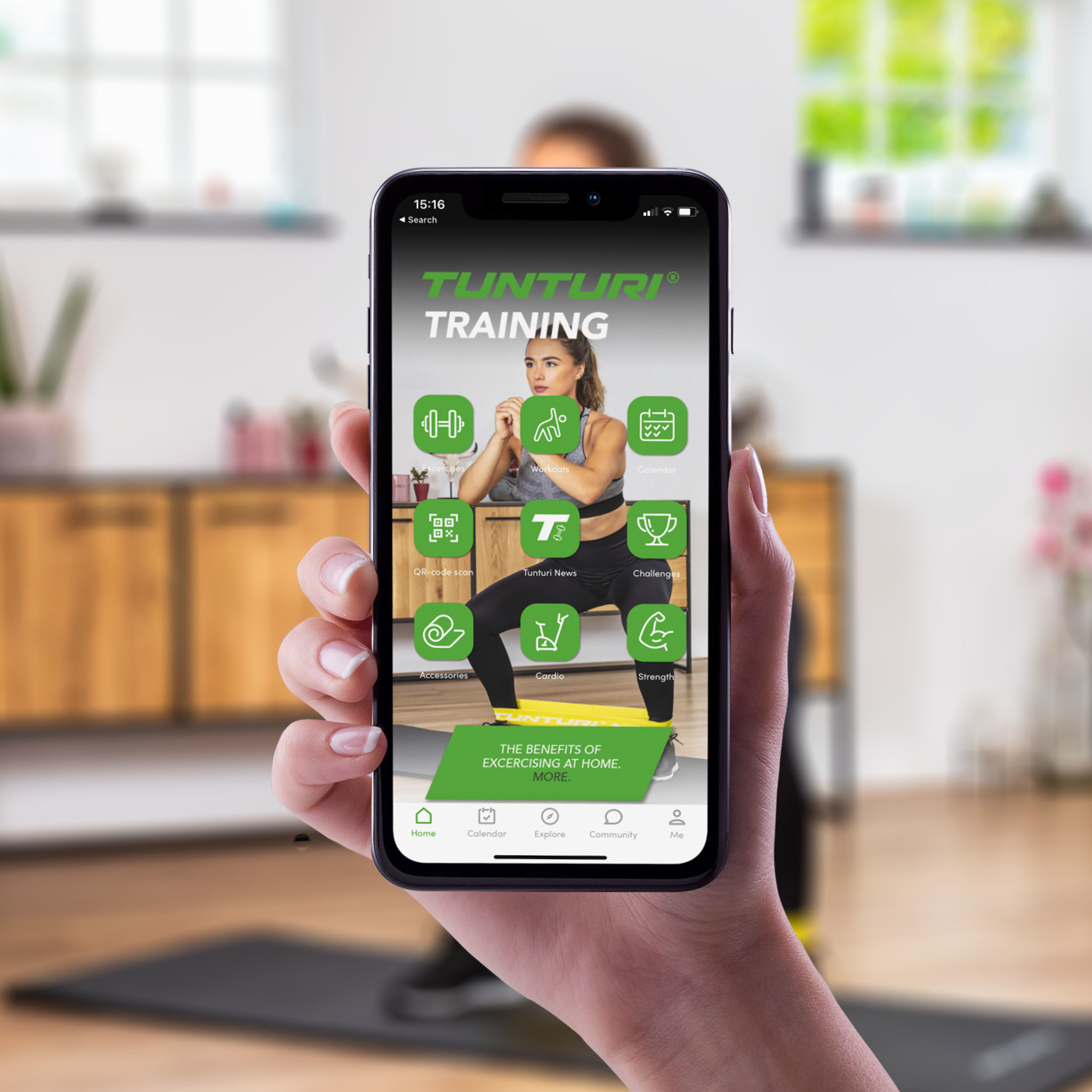 Including Free Tunturi Training app
Looking for help, inspiration or motivation for your training? In Tunturi Training you will find thousands of animated fitness exercises, instructions and workout videos. These will help you get the most out of yourself and your Tunturi products. You can train solo and create your own training schedule, as well as attend group classes and make use of the community. The library is regularly updated so that new challenges and inspiration can always be found in the app. And the beauty of it is: Tunturi Training is 100% free!  and can be downloaded from the App Store and Play Store!
View Tunturi Training