These Tunturi Aerobic weight plates are a must in any gym. Combine it with various heavier plates, a good weightlifting bar and voilà, you've got yourself an excellent weightlifting set to strengthen your body. The heavier plates have a different color, so you can easily separate the weight plates. These are tri-grip weight plates which can be used for all sorts of exercises due to the handles. The aerobic weight plates are made of cast iron and feature a protective rubber layer. As a result, the dumbbell weights fit comfortably in your hand and they are less noisy during a workout.
The benefits of the Tunturi Aerobic Weight Plates - Weight plates - 2 x 5 kg. - Yellow
✔ Easy to hold due to the tri-grip
✔ Striking color so the weight of each plate is visible more easily
✔ Suitable for all kinds of exercises with and without weight bar
✔ with a protective rubber layer
Expand your set of fitness equipment with these fine Tunturi Aerobic Weight Plates!Overview specifications
○ Ø 30 mm.
○ Outside diameter plate: 23,1 cm.
○ Thickness: 4.3 cm.
○ Set of 2 aerobic weight plates weighing 5 kg. each
○ Total weight: 10 kg.
○ Color: Yellow
○ Material: Cast iron | Protective rubber layer
○ Different weights (colors) available
○ Product code: 14TUSCL293
○ EAN code: 8717842027448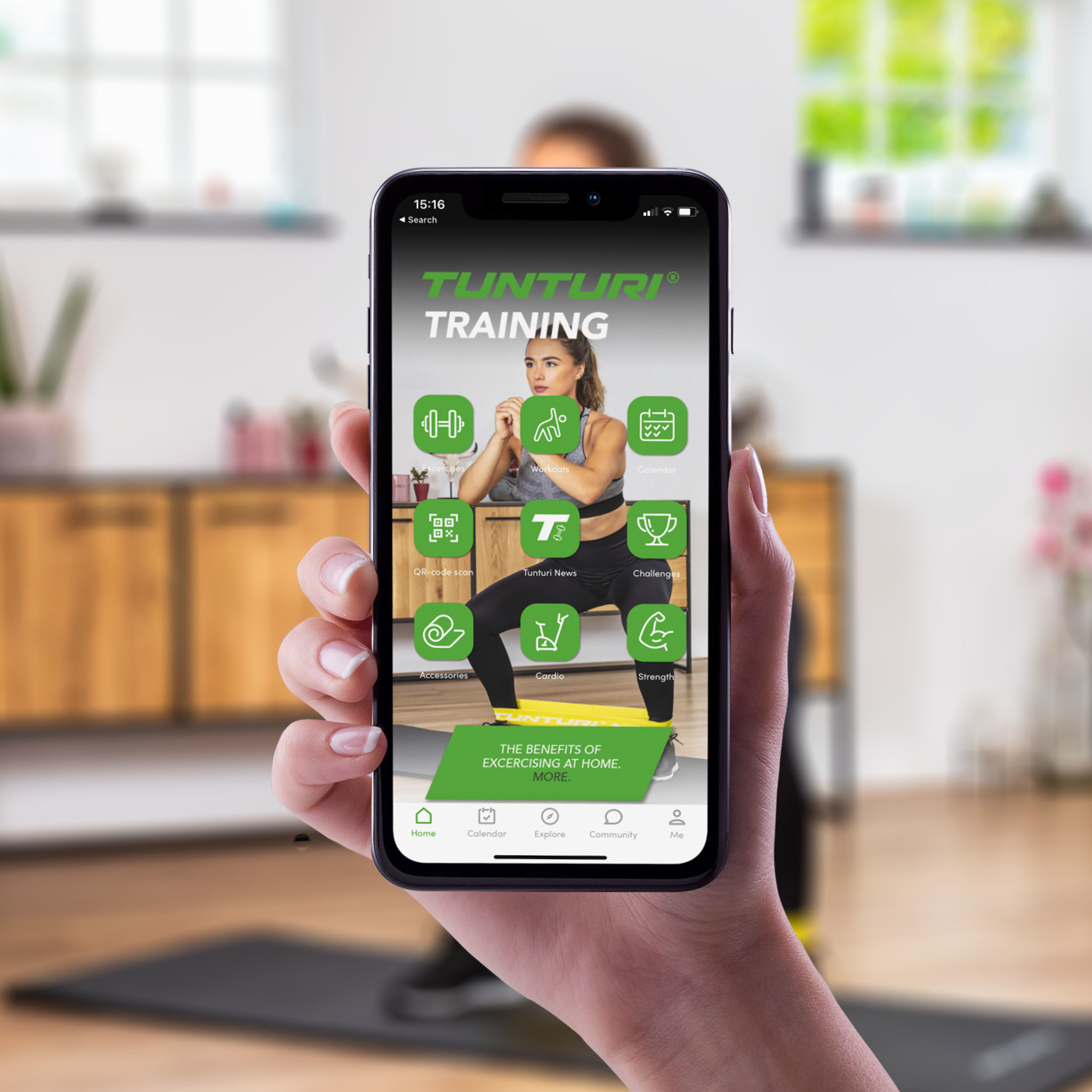 Including Free Tunturi Training app
Looking for help, inspiration or motivation for your training? In Tunturi Training you will find thousands of animated fitness exercises, instructions and workout videos. These will help you get the most out of yourself and your Tunturi products. You can train solo and create your own training schedule, as well as attend group classes and make use of the community. The library is regularly updated so that new challenges and inspiration can always be found in the app. And the beauty of it is: Tunturi Training is 100% free!  and can be downloaded from the App Store and Play Store!
View Tunturi Training